A well-coordinated and closely managed consortium is the cornerstone for the success of the TRESCA project. Importantly, the established partnerships within the project facilitate a holistic coverage of the know-how and skills needed to ensure that TRESCA does not miss a key competency for the execution of the project and fulfillment of objectives.
The consortium members partnered up with the consideration of the wealth of professional experience which serves as a backbone to the development of intellectual thought process and technical executive aspects crucial within this cutting-edge project.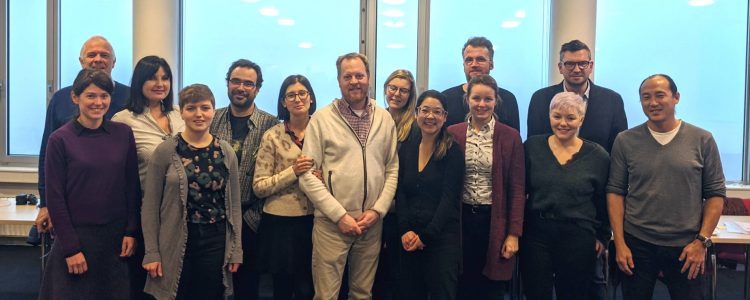 Erasmus University Rotterdam (EUR) is an internationally oriented research university with a strong social orientation in its research and teaching. Its scientists and students endeavour to solve global social challenges, drawing inspiration from the ever dynamic and cosmopolitan Rotterdam. Its academic education is intensive, active and application-based, and its research is increasingly carried out in multidisciplinary teams, which are closely interlinked with international networks.
Agencia Estatal Consejo Superior de Investigaciones Cientificas (CSIC), the Spanish National Research Council, is the largest public research institution in Spain. CSIC belongs to the Spanish Ministry of Economy, Industry and Competitiveness, under the State Secretariat for Research, Development and Innovation. CSIC is a major player in the development of the European research area and therefore a significant contributor to the European integration process. CSIC's missions are fostering  multidisciplinary scientific and technological research, training scientific and technical personnel, promoting knowledge transfer between science, industry and society and generating start-ups and technological firms
Observa Science in Society (OBS) is a non-profit, independent, legally recognized research centre promoting the study and discussion of the interaction among science, technology and society, with the aim of stimulating dialogue among researchers, policy makers and citizens. Observa belongs to the main international networks actively engaged with science in society issues, including ESCoNet (European Science Communicators Training Network) and the network of institutions coordinated by the London School of Economics and Political Science which monitors global trends in public perception and media coverage of science and technology.
Zentrum für Soziale Innovation (ZSI), a private non-profit institute for applied social sciences based in Vienna, Austria. As an independent scientific institute, ZSI generates, disseminates, and applies knowledge and skills in thematic areas that are of pertinent relevance to meet the grand social challenges of our time. In these, ZSI acts on different spatial levels from local to global through the deployment of research – design and management of basic and applied research. Acting as an independent research institute, ZSI and its staff cover a broad range of research activities from basic to applied and trans-disciplinary research in different fields.
Science|Business (SBP) is a media and communications company focused on European research and innovation. It is based in Brussels, Belgium. They are founded by journalists, with a mission to bring together researchers, industry executives and policy makers, across borders, to improve the climate for R&D. They manage a daily news service on European R&I policy; a network of 60+ universities, companies and public-sector organisations with 30+ meetings a year across Europe; and a communications consulting service including Horizon 2020 projects.
Kurzgesagt- In a Nutshell (KURZ) is a Munich-based design studio that creates educational videos on their dedicated YouTube channel. The YouTube channel focuses on publishing their animated educational content. Founded by Philipp Dettmer in 2013, the channel has now gained over eight million subscribers. YouTube videos from Kurzgesagt typically discuss scientific subjects, such as the Big Bang, but also feature various political, philosophical and psychological subjects, such as basic income, optimistic nihilism and loneliness.