TRESCA connects and collaborates with a range of other unique projects on science communication. Each project listed below has their own unique perspective on science communication and how to improve quality, trust, and innovation. The resources that these projects offer are designed to improve science communication, raise the skills of communicators and journalists, to increase creativity in new initiatives, and to improve the relationships between different stakeholders and raise trust. The projects are listed alphabetically.

CONCISE (2018-2021) aimed to provide qualitative knowledge through citizen consultation on the means/channels by which EU citizens acquire their science-related knowledge, and how this knowledge influences their beliefs, opinions and perceptions. For this purpose, CONCISE carried out five citizen consultations in five countries: Lisbon (Portugal), Valencia (Spain), Vicenza (Italy), Trnava (Slovakia) and Lodz (Poland), in order to explore the understanding of 500 EU citizens around four selected topics: vaccines, complementary and alternative medicine use, genetically modified organisms, and climate change. The projects has concluded and results are already available on their website.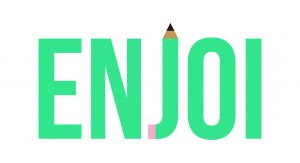 ENJOI explores and tests engagement as a key asset of innovation in science communication distributed via media platforms, with a strong focus on journalism. Together with a variety of stakeholders ENJOI is working on a set of standards, principles and indicators (SPIs) that feed a Manifesto for an Outstanding Open Science Communication. One of the main ENJOI outcomes is a dedicated permanent Observatory that is going to be the project landmark where all results and outputs available to foster capacity building and collaboration of all actors in the field. ENJOI's ultimate goal is that of improving science communication by making it more consistently reliable, truthful, open and engaging. ENJOI will contribute to the active development of critical thinking, digital awareness and media literacy of all involved actors.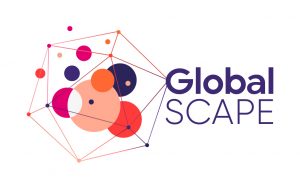 GlobalSCAPE contributes to a more comprehensive picture of science communication by cataloguing the challenges and opportunities faced by science communication professionals around the world as they navigate a rapidly changing field. Participating science communicators will take part in a year-long programme of electronically-facilitated diary studies. The results will be used in designing a Global Science Communication module, an associated training workshop, and policy recommendations for improving science communication on a global scale.
NEWSERA (Citizen Science as the new paradigm for science communication) analyses and evaluates innovative communication strategies addressed to quadruple helix stakeholders in citizen science projects as the new paradigm for science communication, which will ultimately open up science and innovation and increase trust in science. The #CitSciComm Labs will test a bottom-up approach to co-design strategies to improve the science communication practices and impact of the participating citizen science projects.

ParCos aims to change the way that science stories are communicated, by inviting the audience to participate and interpret the data for themselves. The project will explore ways to ensure diversity and inclusion in science participation and communication. It also looks into creating stories, through popular media forms, that engage the public in science activities and the interpretation of the outcomes.

QUEST (2019-2021) defined, measured and supported quality in science communication in three strands: journalism, museums, and social media. The project developed tools and guidelines for improving effectiveness in the dialogue between science and wider publics, including educational toolkits for scientists, journalists, communicators. All toolkits are organized according to the final users and available on their website.

RETHINK aims to understand the emerging landscape of science communication and establish conditions for science communicators to stimulate open, transparent and productive science-society interactions. On RETHINK website you can find deliverables related to sense making, quality of online science communication and underserved audiences, as well as a series of resources such as training toolkits and "capsules" consisting of videos, infographics, factsheets, minilectures, guidelines and instructions.